21 Mar

Mad Women: 5 Empowering Women in Advertising

Behind the secretary desk of a prominent New York advertising agency was a woman who was brilliant, overlooked and about to embark on a powerful career in advertising. Her name was Peggy Olson, and viewers of the hit-series Mad Men would witness her rise from secretary to copy chief during the series run.

For many, Olson's difficult journey to the top reflects the real-life struggle women in advertising face. The Mad Men agency, Sterling Cooper, mirrors today's male-dominated industry—where unspoken gender discrimination still prevents qualified women from achieving the ranks they deserve.

But that is not to say Olson's success story was just made for TV.

Olson represents the many real women who have made a tremendous impact in this industry; her story inspired by the female groundbreakers, pioneers, campaigners, and innovators of advertising.

From new campaign strategies to design concepts, women have always been instrumental in steering the ad world towards what's next. So in honor of Women's History Month, let's recognize the "Mad Women" whose influence can inspire all of us:
1. Caroline Jones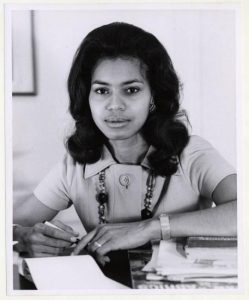 Caroline Jones' historic career of "first's" as an African-American women in advertising is extraordinary. Since 1963, Jones has claimed titles such as: the first African-American female copywriter at a major firm; first African-American female vice president of a major firm; and one of the first African-American females to found their own agency. Her efforts to make advertising a more inclusive business for minorities were revolutionary in her time, and a fundamental principle throughout her career. Today, we can credit this advertising trailblazer to many iconic slogans such as: "Because You're Worth it," for L'Oreal, and "We Do Chicken Right," for KFC.
2. Mary Wells Lawrence
When it comes to being a superstar ad executive, Mary Wells Lawrence set the standard for both men and women. After founding her own ad agency in 1966, she became the first female CEO of a company listed in the New York Stock Exchange—a milestone she claimed in just 15 short years since the start of her career. Her tenacity and work ethic helped introduce our industry to more cinematic filming techniques for commercials, plus established the all-around producer–one who is both a strategic planner and trend spotter. During her career, Lawrence helped steer notable campaigns such as: "Trust the Midas touch," "I <3 NY," and "The end of the Plain Plane!"
3. Paula Scher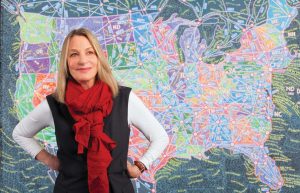 She's considered one of the most influential graphic designers of our time—a lofty title that is in no way an overstatement. Throughout the past 40 years, Paula Scher's graphic design has broken boundaries in the ad world. Her unique vision and creative process have won her numerous awards in design and innovation, and made her work widely renowned. Scher's led notable campaigns and created iconic logos for companies like: The Public Theater, Coca-Cola, Citibank, Microsoft Windows, and Tiffany & Co.
4. Helen Lansdowne Resor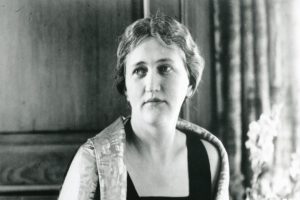 Did you know the first person to incorporate "sex" into a print ad was a woman? Her name was Helen Lansdowne Resor and her campaign for the Woodbury Soap Company revolutionized the advertising industry. In 1911, Resor proved that sex does sell—and it sells well. She was one of the first female power players in advertising: introducing new ad concepts, establishing women-only editorial departments, and producing female-empowering ad content. Thanks to her progressive ideas, Resor first laid the ground for women in advertising in the early 1900s.
5. Barbara Proctor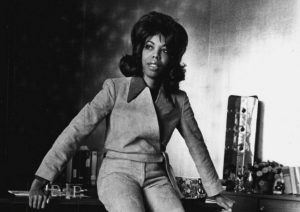 Barbara Proctor was once referred to by President Ronald Regan as a "hero of the '80s." Given her list of accomplishments, it's not hard to see why. In 1970, Proctor was the first African-American woman to ever own her own ad agency—it became a multimillion dollar company by the '80s and the second-largest African American-owned agency in America. Her refusal to work with anyone that demeaned African-Americans or women also helped push the ad industry to be more fair. Proctor's list of clients include: Kraft Foods, Sears, and Jewel Foods of Chicago.
Tell us: Who are some women in advertising you look up to?